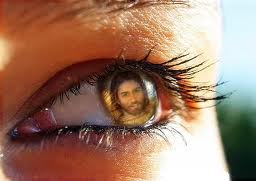 When I was young I heard that old saying that the eyes are the window to the soul.  This is such a true and beautiful statement and for the first time I experienced it.  I was able to go and see my very good friend and little brother Brett this weekend and for a few quick moments my eyes locked with his and I received a smile and it was, even for that small moment Brett.  As he fought for his life and been under sedation and trauma and all the other distractions that keep him confused, God allowed us to see him.  I was not the only one who witnessed this statement, but it means so much more to me now seeing his beautiful smile.  He has inspired so many, including those whose job it is to protect us.  There have been quite a few men I have spoken to who have said because of men like Brett, it makes their job worth doing.  They are so thankful for Hero's, for men and women who do not think of them self first, but those in need.  Brett's heart and soul are fully functioning and he is resting and his body is healing.  However, it is in the eyes, where we find that beauty, his soul and his heart seem to shine through as he locks onto you.  He has seen his wife, mom, dad, brother and sister along with other family… They have seen his eyes too and as he starts to come out of his daze, we will all see more and more of him.  There is something I learned in a conversation I had and it was this, Jesus' life was not easy and he needed to go through what he did in order to complete God's will and in the situation with Brett, it seems the same path, this has happened but Jeremiah 29:11 says " For I know the plans I have for you," declares the Lord, "plans to prosper you and not to harm you, plans to give you hope and a future."  Jesus does have a plan and that is more evident then ever in Brett's life, so as we pray for his healing and his emotions and his mental health, we must remember the Beauty of His eyes.  They are what allow us to recognize that he is Brett.
In Closing, please continue to pray without ceasing for Brett because he is still in ICU and fighting, every moment counts and we will not be able to take a deep breath until he is out of ICU and in a regular room.  Please Continue to pray for his fever to go away, his kidney function and Please continue to Pray for Susan's endurance and strength and that they are both rejuvenated daily.
Papa, we lift Brett up to you and ask for your miracles to continue, we ask for a peace and for his recognizing the call you have put on his life.  Let him wake without a doubt of what you have whispered clearly.  Please give him strength and embrace him.  Prepare his body for your healing touch and thank you Lord, for walking every step, with Brett.  Please Papa, give Susan endurance and we pray for her health and Stella. We continue to cry out for her healing as well as you walking with her through this process.  Finally, Papa we lift up his family to you and pray for your continued endurance for them and providing them time and opportunity to come and see Brett whenever they can.  Papa, we are your children and we know that Brett is your Beloved son, whom you dearly Love, continue your hedge of protection over him and allow your ministering Angels to overwhelm that room with your peace and Grace!
Click here if you would like to donate to Brett:http://bit.ly/brettdonate