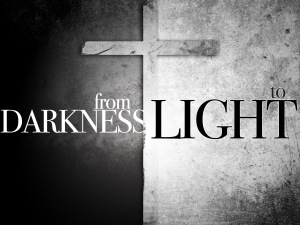 The darkness had covered my soul
The numbness was consuming me
I was being snatched into a black hole
Beat up, pushed down dragged on my knees
To think I was here because of fellow Brothers
Men, who were supposed to be my friends
However, instead of looking out for one another
I was left alone to stand my ground and defend
The problem there lies within my pride
We are not designed to fight this evil alone
It's like trying to run up a slippery slide
The vicious mouths hungry to reap what I have sown
The black had covered me from head to toe
No matter how hard I pulled and tore it away
The tighter and stronger its grip would grow
I felt choked and confused when I wanted to pray
My heart was hardened and my soul tangled
Jesus was pulling at me and crying out
He was ripping away the claws that strangled
This battle I felt with No doubt.
He placed his Beloved in my path
Two people who decided they would pray
Angels came to give me a spiritual bath
Jesus told the darkness and those thart hurt me to GO AWAY!
I felt so clean so lifted and renewed
Jesus and his angels loving on me, his son
Visions of a wife and family Jesus would include
My name written in the Lamb's book of life can never be undone!
Thank you Papa for helping me return
From a place i chose to go on my own
Guide my soul from here on how to discern
I choose to stay at the feet of your Thrown.
I pray for your embrace on my heart
Constantly I want to know you are there
Thank you once again for another clean start
Remembering you in each and every prayer